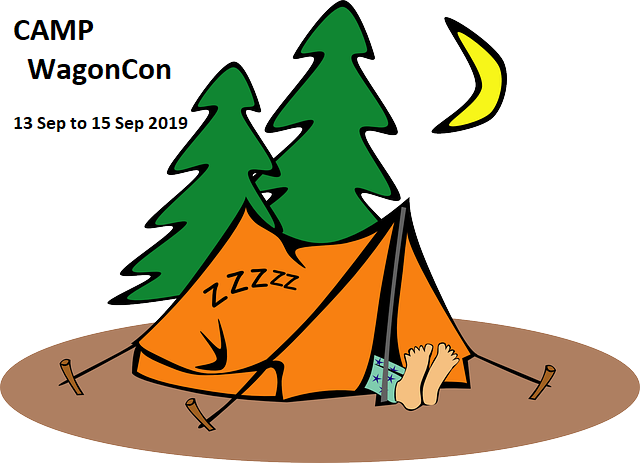 CAMP WagonCon 2019
WagonCon, Inc 501(c)3 presents:
CAMP WagonCon 2019
* 13 Sep to 15 Sept at 4K Farms
Price includes:
* 4 meals (breakfast, lunch, dinner, breakfast) and drink services.
* Camping spot
* Game Participation
* Memories for your Lifetime
Please include in notes field the following:
* If you are Vegetarian or Vegan.
* If you want to Game Master
For full details check Facebook or our site.
Fire Danger Disclaimer: If the fire danger is too high (or there are fires in the area) we will cancel the event. If canceled all money will be refunded.
$40.00